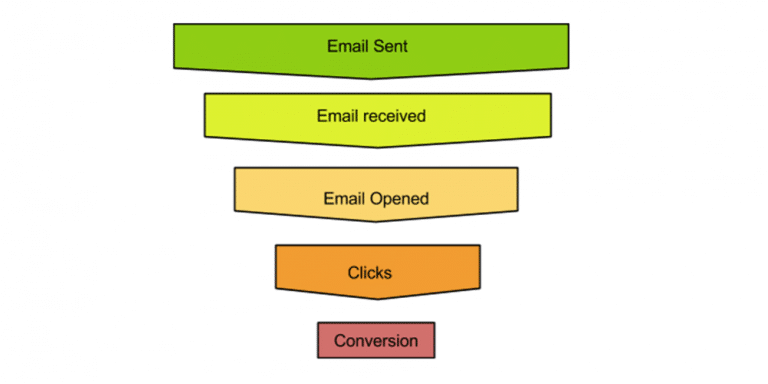 Creating an email sales funnel for the first time can be a bit overwhelming. You are concerned that you're going to put in hours of effort only to fail at getting any results. After all, your time is precious. Working at your brand is a necessity if you want your business to grow. It's been proven that with effective email sales funnels, the number of subscribers that get engaged has increased by more than 200%. It's clear to see that you need to understand the process of creating an email sales funnel that works. Here is a quick go-to guide that you can use to build your first one.
Email sales funnels are the messages that you send out to potential customers with the primary goal of making a sale at the end. It is usually a three-step process that involves emailing leads about who you are, what you do, and what you can do for them. From that information, you are nurturing your audience. You build up trust and authority, and then they understand why your products or services are something that they need.
Personalizing the email to targeted visitors is possible, but it's going to take a bit more detail. You can record the specific person based on what kinds of items they are clicking on when they browse your website. Something has peaked their interest, so you can take the opportunity to tell them more about what it is, answer any questions that are common involving that idea, and lead them to act. Learning how to generate the email sales funnel is first, and now is the time to figure out how to do it.
Initial Email of Value
Your first email should give the customer something of value. Offer them a free download or a secret special. It's going to grab their attention and help in the forming of a relationship. The first email is where you tell them all the details surrounding your business. Don't be afraid to share too much. People don't like when they feel as though you are giving them teasers or holding back information.
Include several links in the email that will take them back to the corresponding landing page. It offers them the opportunity to explore some more on their own. You have to be able to deliver whatever it is you promise them in that initial email if you want your leads to trust you.
Follow-Up Authoritative Email
By the second email, you have grown your relationship with your contacts. You showed them that you have something that is valuable that they can use. Now you want to prove that you are knowledgeable in your niche. People want to see hard evidence that you have taken care understanding whatever you are trying to sell. You can do this by providing them with a case study. Don't worry about doing one if you haven't already. You can use other case studies from similar businesses.
Whatever information you are sharing should show a process that is the same thing that you are doing working for someone else. Tell a story with the details because people like to read about real-life situations. You can even include the names of certain individuals to make it even more personable. When you are done sharing how much you know, you can make a gentle offer. You can also do this in the last letter in a more direct way.
Final Call-to-Action Email
Now you have a fully established a relationship with the subscribers that have been part of the email sales funnel. Here is where you give them the answer to whatever problem they are trying to solve by showing interest in your business. Tell them that you can resolve their issue, and how making a purchase with you is going to be beneficial. You don't want this email to be very long, because readers will have more of a chance to lose interest.
You can include answers to questions that you get frequently. You may push someone forward by clearing up something that they were unable to figure out on their own. Share with them your social media links and any other related resources that they can visit. This final email is an excellent place to put positive reviews and testimonials, so they can see you have provided the service to someone and they were pleased with the outcome.
Researchers that have studied the success of email sales funnels have discovered that the best days to send these are on Tuesdays and Thursdays. Tuesdays get the highest open rate and Thursdays come in second place. Try and send them at specific times when people are generally combing through their emails. The ideal times are 6:00 AM, between 10:00 AM and 11:00 AM, 2:00 PM, and 8:00 PM.